Daniel D'ANCONA
Collaborateur scientifique, TECFA, Université de Genève


Scientific Collaborator, TECFA, Geneva University
(Photo Michel Israelian)
Dans le cadre du projet européen HUMANITIES II, tuteur du groupe de Genève et producteur d'un film sur la communication persuasive utilisé en novembre 1996 au cours d'un démo-séminaire de formation à distance.

Domaine de recherche: sociologie de la communication.
Thèmes de prédilection: mass media, communication politique, impact social des NTIC, problématique de l'énergie.


Within the European Projetc HUMANITIES II, tutor of the Geneva group and producer of a video course on persuasive communication, to be broadcast by the project in November 1996.

Field of research: sociology of communication.
Themes of interest: mass media, political communication, social impact of ICTs, energy issues.



Postal Address : UNI MAIL
Département de Sociologie
102, Bd Carl-Vogt
CH-1211 GENEVE 4
Telephone Number :(+ 41 22) 705.83.16
Fax Number :(+ 41 22) 705.83.25
Electronic mail : dancona@ibm.unige.ch
Room number : 4224
---
« pour Olivier »
You might wonder who the film on the Swiss AIDS Campaigns is dedicated to, the mysterious Olivier ?

Here he is!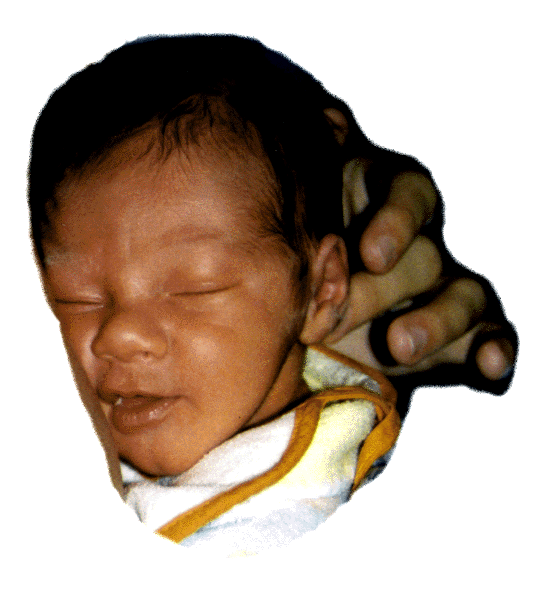 Welcome to Earth, little man!
His weight: 2,820 Kg
His height: 45 cm
As his father says: « Really, the World's most beautiful baby ! »
Olivier D'Ancona made of me an uncle on Wednesday, October 9th, 1996, at 2:24 pm, three weeks in advance of the planned date for the delivery.
That was right in the middle of the pre-editing of the HUMANITIES film... sometimes, there are strange coincidences !!!
If you wish to send greeting to my brother Filippo and his wife Irene, click here !
last update 25.11.96