Maria Pannatier
PhD student
Presentation
My research focusses on multimedia learning from online video lectures, but I am also interested in content design and teaching methods for open, distance and e-learning, as well as technology-enhanced language teaching and learning.
I started my research experience with an online university course design, and afterward, university virtual department implementation. At present, I study the effects of instructional aids for video-based learning and measure students' cognitive behaviour using eye-tracking methodology.
Current Research
Multilingual academic landscape of online education
Being a popular medium video lecture poses certain challenges for those who learn academic content in a non-native language. The students have to cope not only with difficulties in comprehension of a video that they typically encounter which are associated with the audio channel but also need to process, understand, and respond to the content presented in the accompanying visual channel. Besides, they need to be actively engaged with video and develop new knowledge. Moreover, as proved by recent French research, transmitting academic content in a foreign language should not be implemented without explicit foreign language instructional support (Roussel et al., 2017). So, how can learning design deal with these challenges?
Instructional aid of captions/subtitles for video content learning in a foreign language
One of the instructional supports to aid students' comprehension is to provide the commentary of the video in the written mode. However, an important question is whether the commentary should be delivered in the language of the video (captions) or the language of the learners (subtitles). The literature review resulted in defining three sets of studies that explain the beneficial or detrimental effects of captions/subtitles on students' learning outcomes:
learning a foreign language
learning academic content in a native language
learning academic content in a foreign language
Multimedia learning from captioned video lectures
The effects of captioned/subtitled video on learners' performance in learning a foreign language in most cases proved to be positive except for low proficiency learners (Vanderplank, 2016). However, the results of studies in other subject areas provide evidence that captions can also hamper learning because they cause a split attention effect that increases the extraneous cognitive load required to process the instruction (Lee & Mayer, 2015). Besides, little is known about the effect of subtitles for content learning (van der Zee et al., 2017). Finally, the effect of captions on learning outcomes may depend on students' individual characteristics: learners' language proficiency and aptitudes.
Expected research results
Ultimately, I intend to provide the educators with a set of guidelines when and for which level of language proficiency certain types of captions should be developed and enabled as merely providing English captions is not enough to guarantee accessibility and understanding. (Kent, Ellis, Latter, & Peaty, 2018).
Communication (during PhD)
Publications
Pannatier. M., Bétrancourt M. (2019). Effective learning from captioned video lecture in a foreign language: a literature review. The Online, Open and Flexible Higher Education Conference "Blended and online education within European university networks" (pp. 131-141). EADTU.
Oral presentations
Pannatier. M., Bétrancourt M. (2018) Video in Foreign Language Teaching and Learning: A Systematic Literature Review. Paper presented at the EARLI SIG 14 Learning and Professional Development Conference. Geneva, Switzerland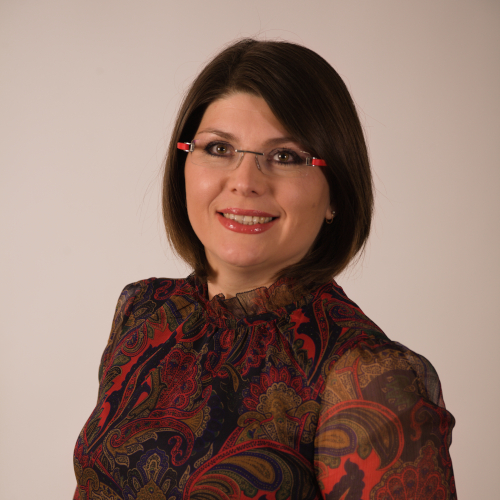 Contacts